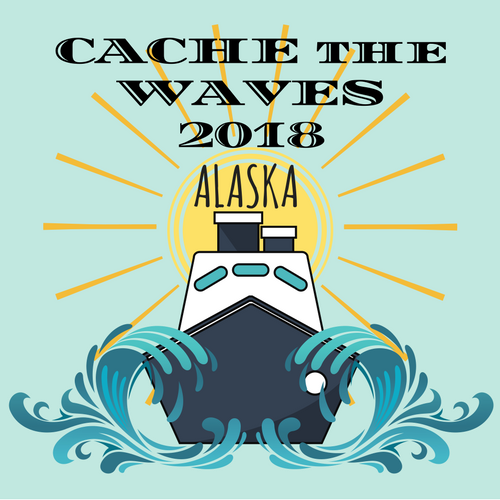 Cache the Waves 2018
All the excitement of a major geocaching event at sea!
June 15-22, 2018
Optional extension with HQ Tour June 22-23
Royal Caribbean's Explorer of the Seas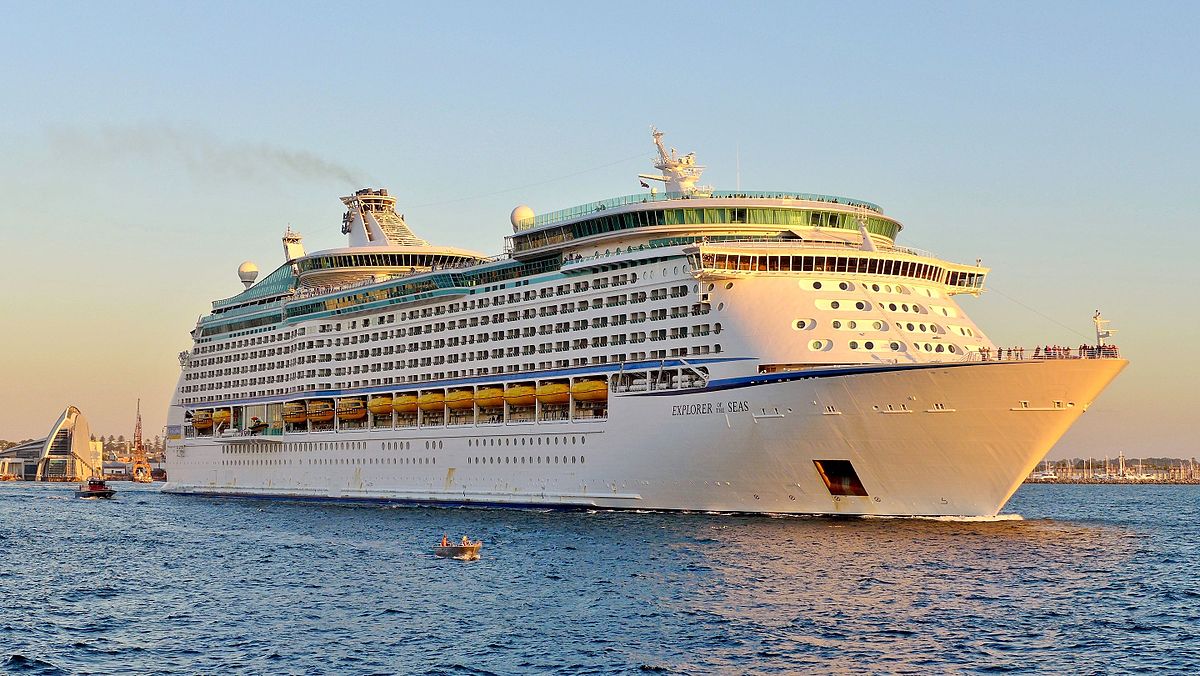 Join us for an Alaskan Geocaching adventure! We'll cruise aboard the amazing Explorer of the Seas from Seattle (that's right...the home of Geocaching!) and visit Juneau, Skagway, Tracy Arm and Victoria, BC! We'll cruise along the inside passage and Tracy Arm Fjord to see beautiful Alaskan Scenery. In port we'll adventure together to geocaches throughout each town! Onboard, we'll enjoy an Alaska-themed adventure game each day of the cruise. Solve physical and mental puzzles, putting your geosenses to the test onboard the ship! See if you have what it takes to puzzle through the mystery and win complete the task!
Prices start at just $2,628 for an Inside Stateroom for two! Call for latest pricing! This price is total for a room for two includes all port charges, taxes and fees, as well as exclusive group activities and surprises. Airfare and transportation to the ship is additional, as is travel insurance. An initial deposit of $500 per room is required at time of booking. Final payment must be made by March 17, 2018. Other room types and occupancies available, set up an Adventure Planning Session with us to learn more!
We have now confirmed a Geocaching HQ Visit after the cruise returns to Seattle! You won't want to miss this!
Pricing and accommodations are subject to availability, so please call quickly to secure your space! There are exclusive onboard and shorebased activities that you will not be able to attend if you book this same departure elsewhere.
Book now by calling 844-719-7802 or emailing your request to info@amstravelsales.com.
Planned Itinerary (weather permitting)
June 14 We recommend you make plans to arrive in Seattle a day before the cruise (hotel accommodations additional)
June 15 Board the amazing Explorer of the Seas in Seattle and settle in for an amazing trip!
June 16 Enjoy the amazing entertainment and activities provided by the ship on our first day at sea. Get your first taste of the adventures we have in store for you!
June 17 We'll cruise the inside passage and enjoy the beautiful splendor of Alaska. Then get ready to disembark the ship in Juneau for Geocaching Adventures! Stay with the group or venture off on your own, either way it is sure to be a great day of caching.
Other exciting things to do in Juneau
June 18 Today we're in Skagway and continue our Geocaching Adventures! This is a great port of call with some fun geocaching to be had! We'll do our best to hit all 19 caches in town and beyond. You should have time afterwards to enjoy the White Pass Railway if you wish (additional cost).
Other exciting things to do in Skagway
June 19-20 We stay on the ship to enjoy the beauty of Tracy Arm Fjord as we view the beautiful glaciers. You'll definitely want to take in the shows and entertainment offered onboard, BUT It wouldn't be Cache the Waves without some mystery in the air...
June 21 Our final port of call is Victoria British Columbia! That's Canada, folks. There's a webcam cache here that is top of our list!
Other things to do in Victoria, BC!
June 22 We say goodbye to Explorer of the Seas but the fun isn't over! After we've disembarked, we'll travel to Fremont together to visit Geocaching HQ! We'll stay tonight in a Fremont hotel only a few blocks away from HQ (additional cost). If your flights are scheduled to depart on the 22nd, you will not have enough time to include the HQ Visit, so we recommend departing on the 23rd.
June 23 After a farewell breakfast, we will bid adieu until next time!
Some of the Geocaches we may find